Two amazing Latina women were elected as Chair and Vice Chair of the HFSV. We are thrilled to announce our new board chair Isaura Gaeta, and vice chair, Beatriz Medina Pratt. Additionally, Stephen Adams joined the board of directors this month. If you did not get a chance to view our 2021 Annual Impact Report you can do so by clicking here. Read below for more exciting news.
---
Education Excellence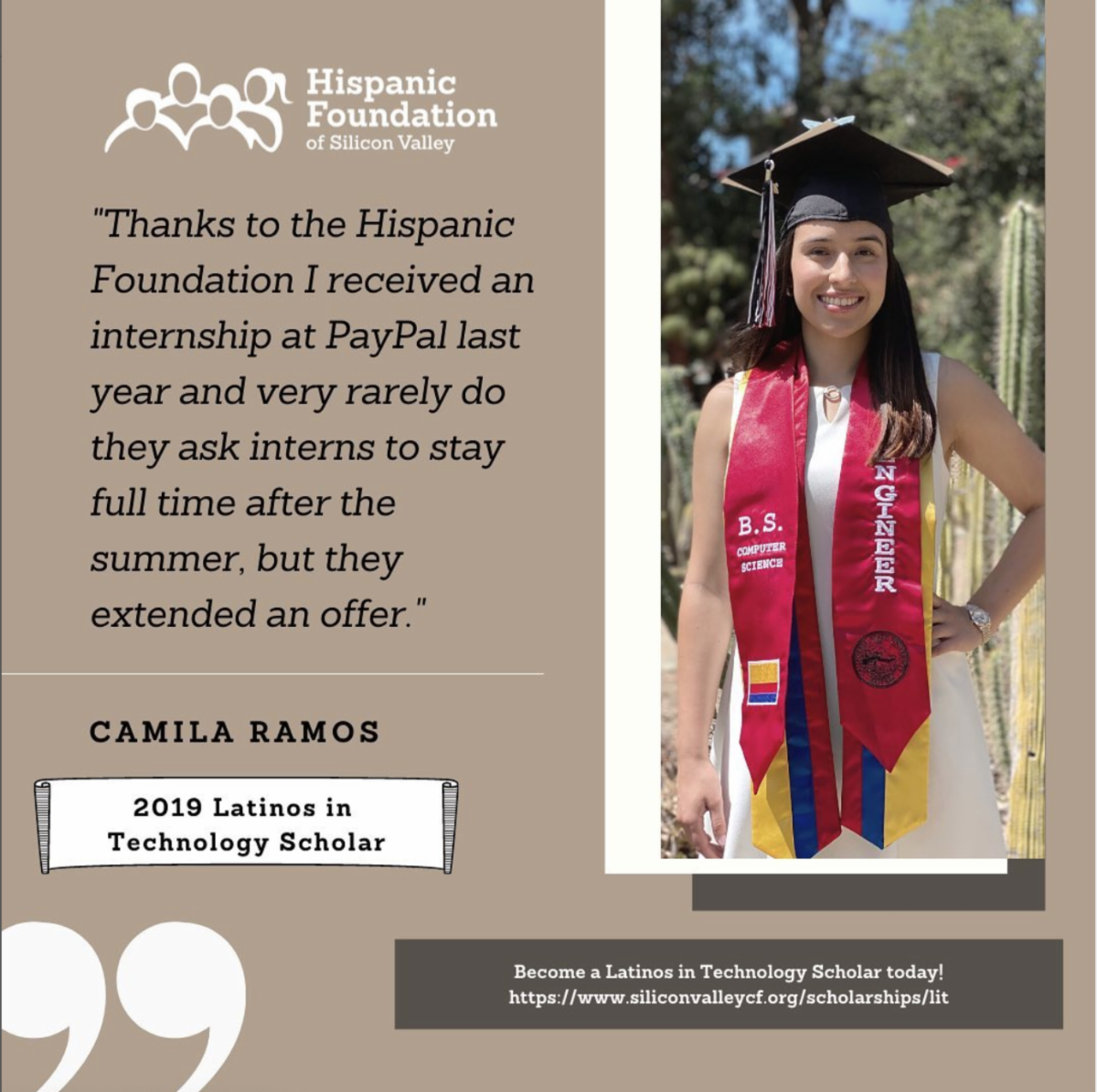 Scholarship Now Available!
Deadline: March 18, 2022
There are three ways in which the Latinos in Technology Scholarship helps Latinx STEM scholars:
1. Financial – We financially support incoming third and fourth-year Latinx students majoring in a STEM-related field at a 4-year university with scholarships of up to $10,000 for up to three years.
2. Professional Development – All of our Latinos in Technology scholars have the opportunity to participate in our Career Launch Academy and Conexiones Mentorship Program to develop themselves as young professionals.
3. Internships – We actively work to pipeline our scholars into summer internship programs with our investors. To apply for our Latinos in Technology Scholarship click here! To learn more about our scholarship initiative click here. Learn how to apply for the LITSI Scholarship by clicking here.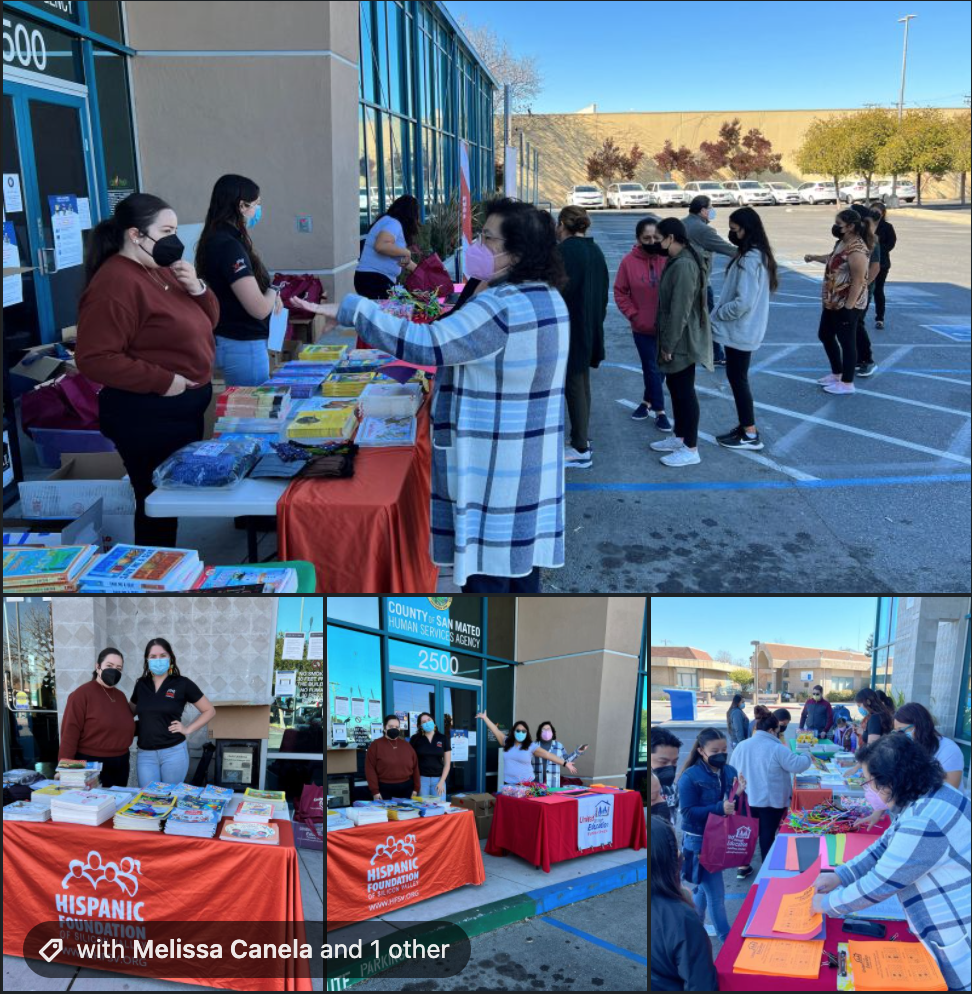 Hispanic FoundationCollege Success Program
This month, we joined forces with Familias Unidas for a materials drive-thru in the North Fair Oaks Community in Redwood City. We distributed new books and educational materials to over 50 Latinx families! The HFSV is proud to be supporting two 8-week Familias Unidas courses for North Fair Oaks families this winter and spring. Stay tuned to see our parents and children engage together in reading, math, science, technology, and art activities during their Familias Unidas classes in the upcoming months! To learn more about our education excellence initiatives click here.
---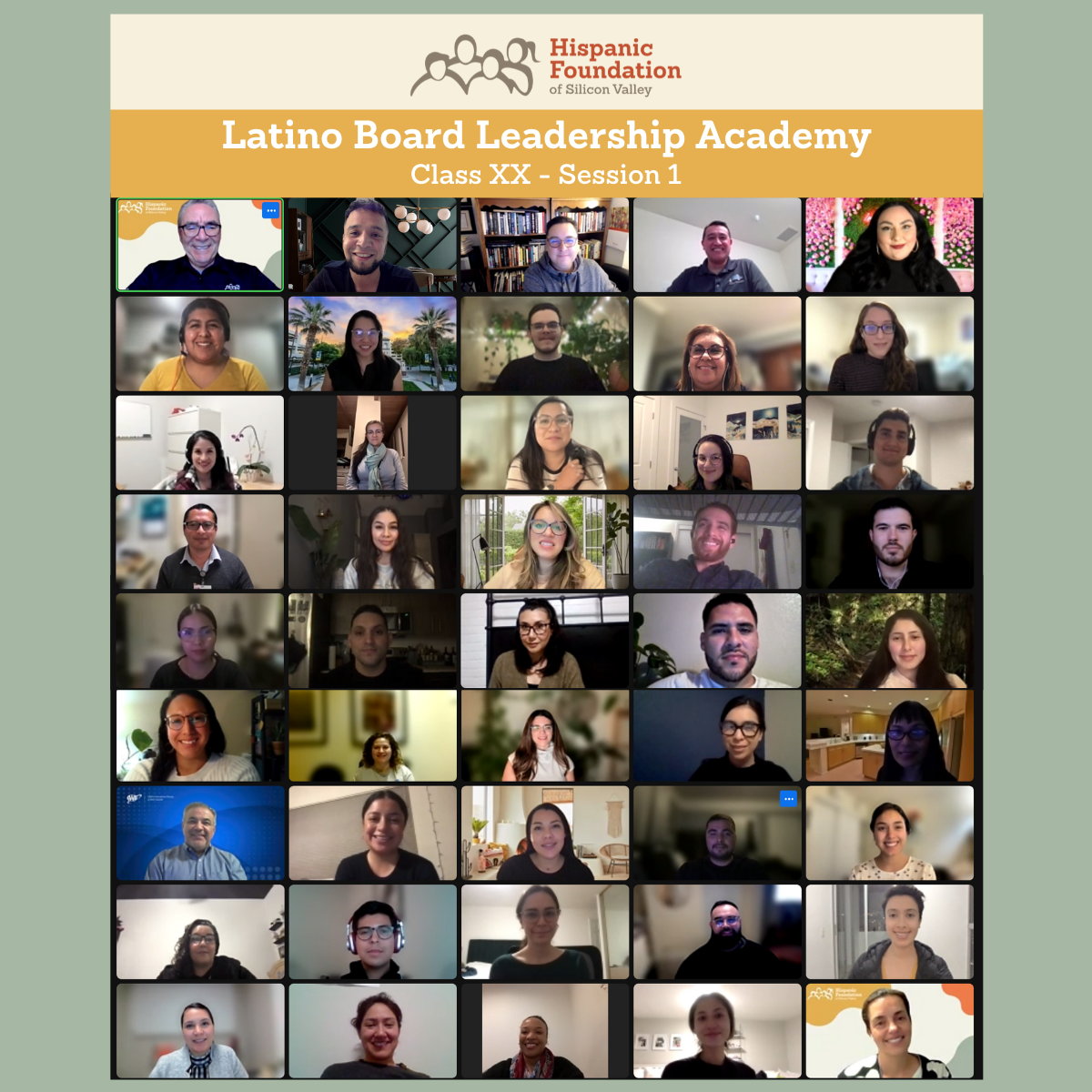 Leadership Development
The Latino Board Leadership Academy Class-XX began on Wednesday, February 2, 2022. The cohort is made up of 39 Latinx professionals who, in just a few weeks, will seek to serve as nonprofit board members in organizations across Silicon Valley. If you are a nonprofit organization in the search of diverse nonprofit board members, learn about our Nonprofit Board Match Night here. To learn more about LBLA click here. To receive an email about when the next LBLA application period opens please fill out the inquiry form by clicking here.
---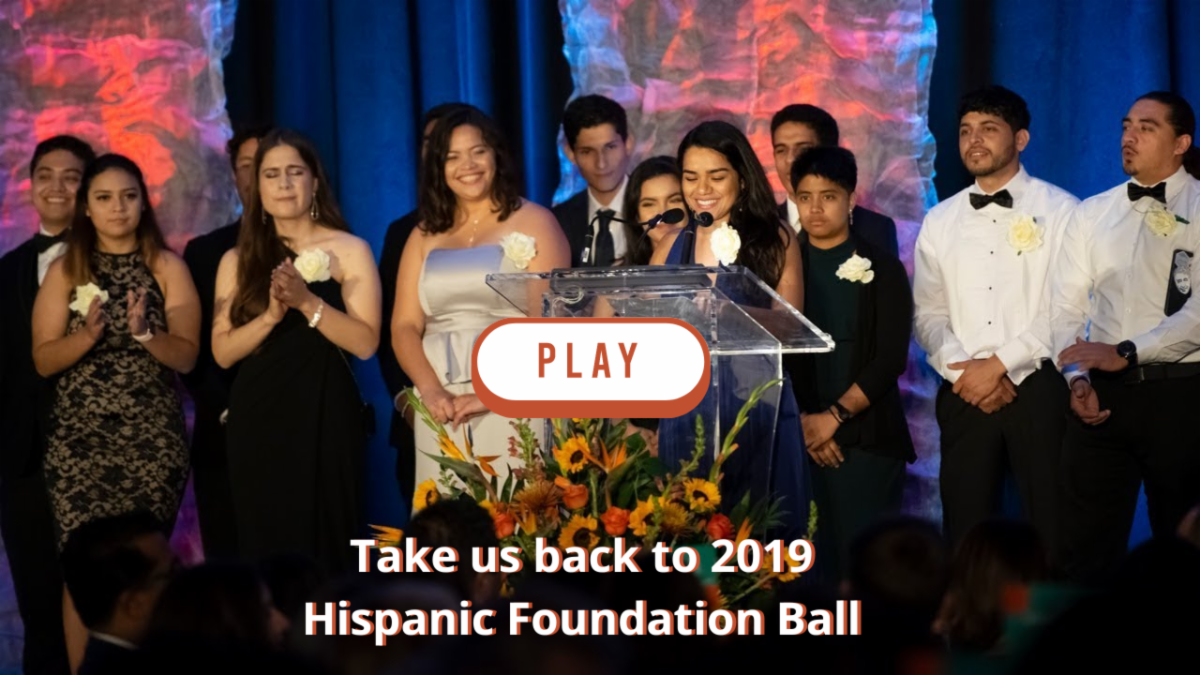 We are very excited to announce that after a two-year hiatus, we are planning to host the 33rd Hispanic Foundation Ball in person – fingers crossed – on Saturday, October 15 at the Signia by Hilton Hotel in downtown San Jose. Planning one of the most sought-out events in Silicon Valley takes a ton of behind-the-scenes work. On Linkedin, we asked our audience: "How excited are you about attending the Ball in person this year?". This poll question will close in 7 days. Please provide your answer by clicking here.
Mark your calendars now for the 33rd Annual Hispanic Foundation Ball: Saturday, October 15, 2022.
---
The Hispanic Foundation of Silicon Valley depends on donations from individuals like you. With your involvement, we are addressing the needs of the Latino community, expanding the philanthropic pie, and increasing our charitable impact.