As we wrap up the winter quarter for our education programs, we are excited to jump into spring as we continue to support Latino students and families throughout the Silicon Valley. We are still accepting applications to join the HFSV team. To learn more about open positions and to apply, click here.
---
Education Excellence
Latinos in Technology Scholar Spotlight
Diana Reyna is one of our Latinos in Technology scholars. A current senior at UC Santa Cruz double majoring in biochemistry and molecular biology, Diana works as an undergraduate researcher in the Haussler-Salama laboratory in the Genomics Institute. Currently, she is working on a project that seeks to characterize a family of genes that are linked to human cortical development and have been associated with the development of neurological disorders such as autism and schizophrenia.
This summer, she has an internship with Roche in the blood screening and microbiology division. Diana was admitted to a PhD program in chemistry and Chemical Biology at UC Merced along with the G-RISE fellowship for the coming fall.
Here is what Diana had to say about her experience with LITSI: "I could not have made it this far without the help of the Hispanic Foundation. The financial and academic support that I have received from LITSI were key to my academic/professional development and success."
We are so impressed with the work Diana is doing and know that she will continue to do big things in the STEM world. To learn more about LITSI, click here.
Parent Education Academy Graduations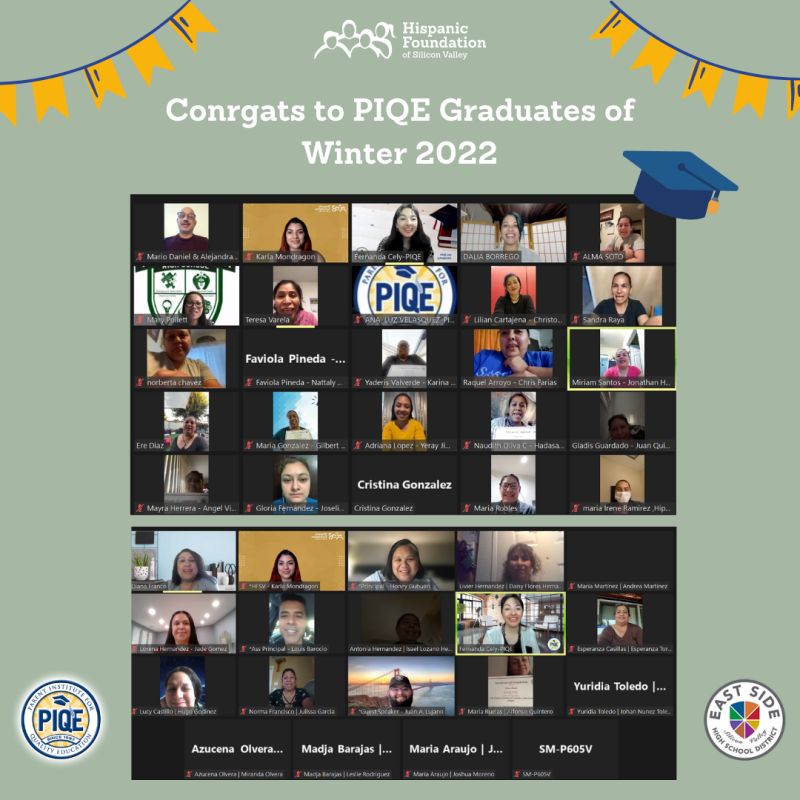 This month, we got the chance to virtually celebrate the graduations of two of our parent education academy courses. The courses aim to increase parent knowledge and engagement with their children's education.
Over 100 parents from KIPP Peninsula, Downtown College Preparatory (DCP), and Breakthrough Silicon Valley graduated from our Family Engagement Institute (FEI) – Foothill College parent academy. FEI provides an 8-week course for parents that helps them learn how to navigate the education system. For many of these parents, their children will be the first in their family to attend college and so learning how to effectively communicate and collaborate with their teachers is essential for setting their child up for academic success.
In addition, 77 parents from Yerba Buena High School, Silver Creek High School, and James Lick High School in East Side Union High School District graduated from the Parent Institute for Quality Education (PIQE). PIQE focuses on educating parents about STEM curriculum and the different college and career opportunities in STEM.
To learn more about our education excellence initiatives, click here.
College Prep Workshops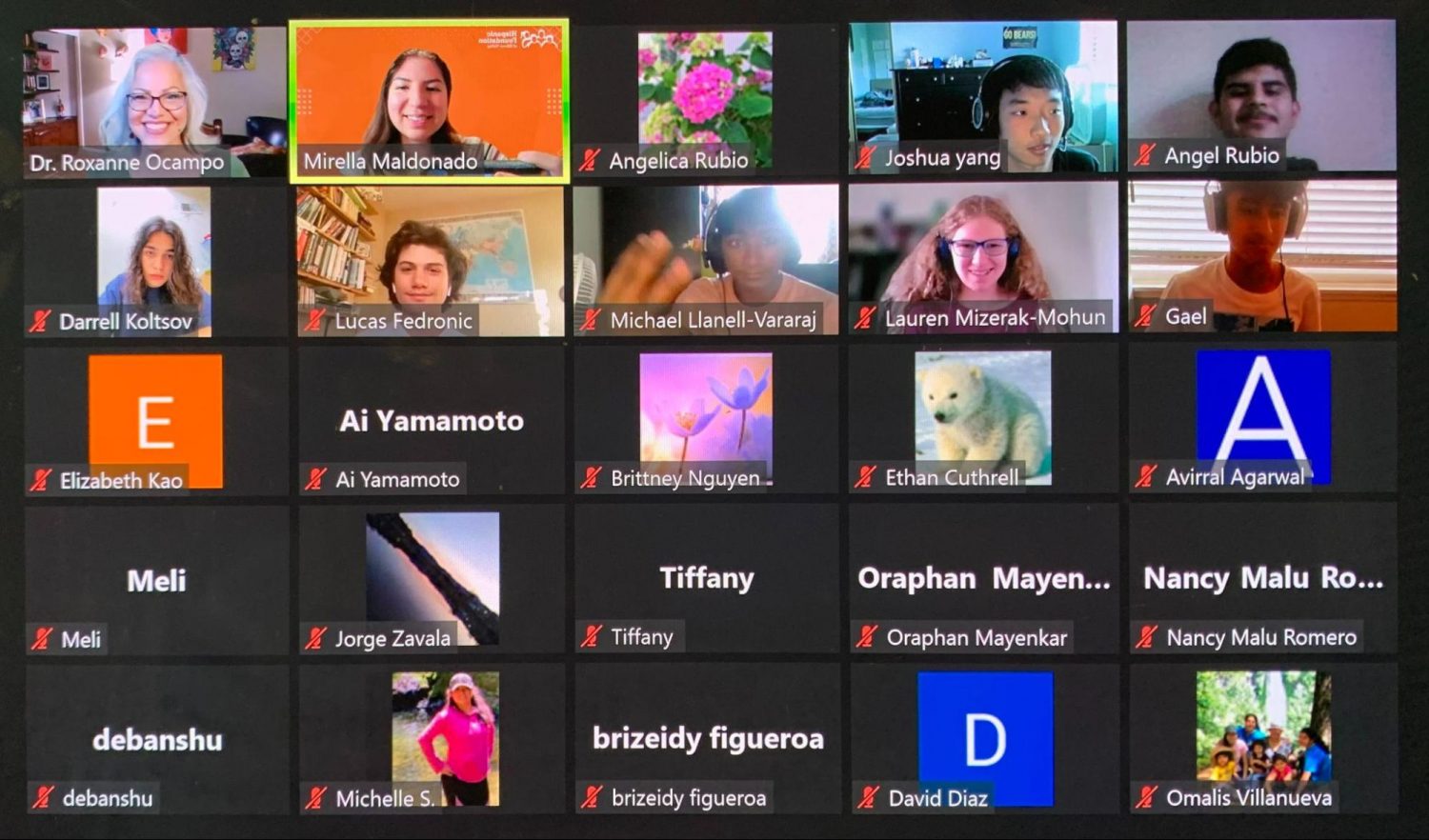 We are delighted to share that this month of April we hosted two college prep workshops which supported over 50 high school students! Both workshops were facilitated by our college prep expert, Dr. Roxanne Ocampo of Quetzal Mama. The workshops included How to Choose the Right University for You and a Scholarship Essay Writing session. Our Scholarship workshop was our first ever college prep session in San Mateo County! Over 35 students attended and gained valuable insight on how to write award-winning scholarship essays. For more information about these workshops, please send a message to Karla Mondragon (karla@hfsv.org).
We look forward to the expansion of our in-person offerings in the coming months and to continue hosting classes that will inspire the next generation of Latinos to pursue a career in STEM. To learn more about our education excellence initiatives click here.
---
Leadership Development
LBLA Graduate Spotlights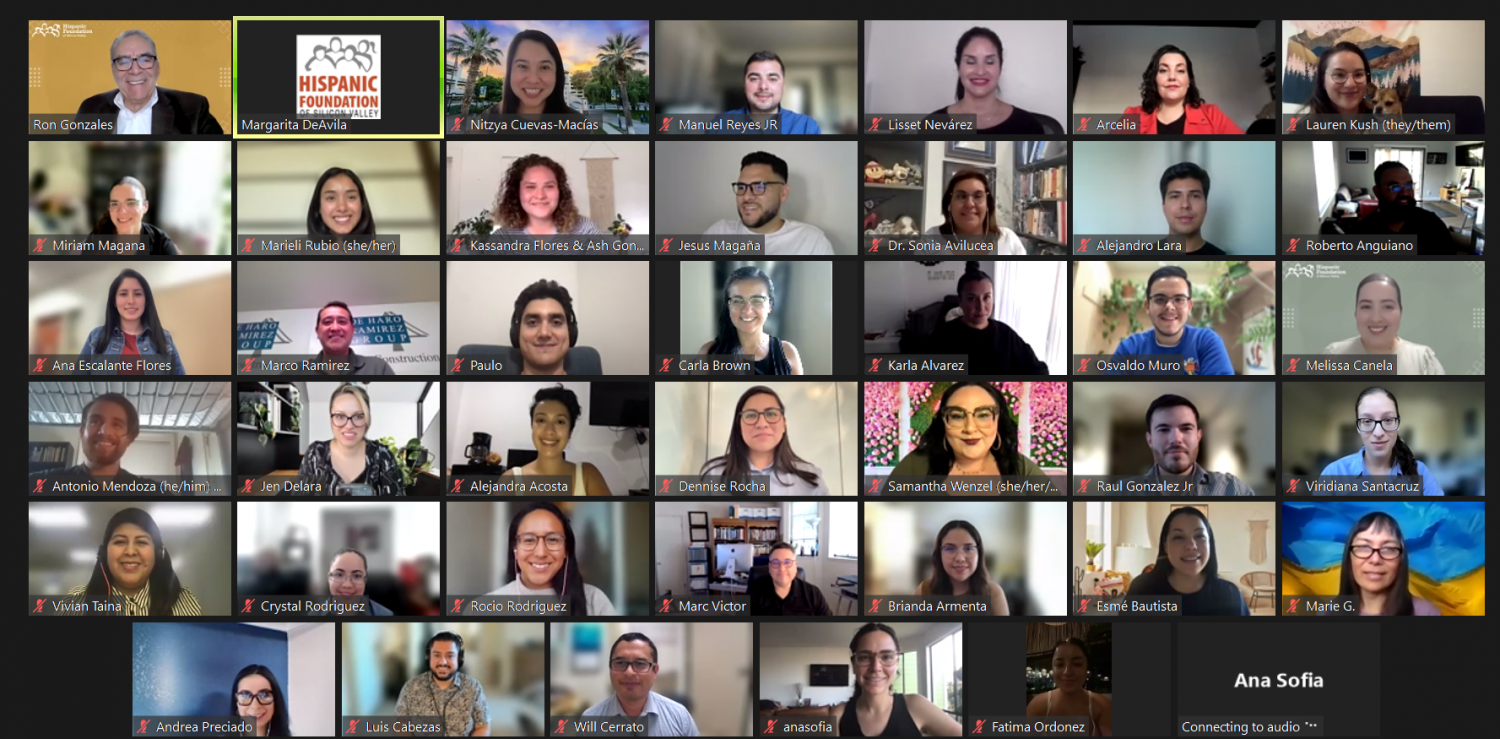 We are excited to announce that 40 fellows graduated from Class XX of the Latino Board Leadership Academy this month. Class XXI is already underway!
The best part of the LBLA is when LBLA Fellows let us know that they have joined a board. Recently, Julio Calderon, Class XVII – 2021, joined the board of Grassroots Ecology, a nonprofit that leverages the power of volunteers to create healthy lands across Silicon Valley. Adriana Porter Felt, Class XV – 2020, joined the board of Second Harvest Food Bank last year. Marc Victor, Class XX – 2022, just joined Saved By Education.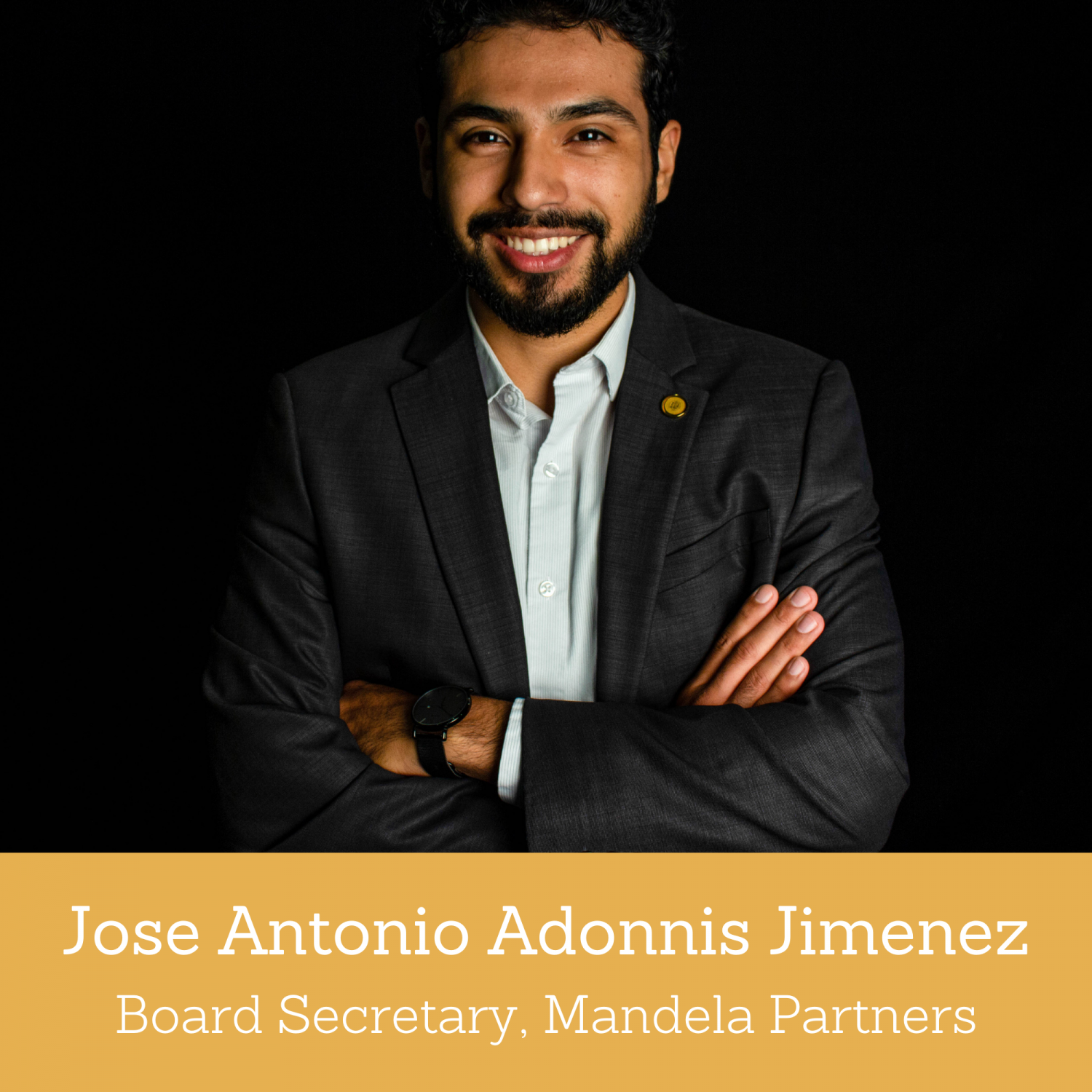 Jose Antonio Adonnis Jimenez, Class XII – 2018 shared: "I participated in the LBLA program back in the fall of 2018. A couple of months into the program, I was brought on to the board of directors of a nonprofit based out of West Oakland called Mandela Partners. I'm currently the Board Secretary. Participating in the LBLA program was such an insightful learning experience. The information LBLA provided me, gave me perspective and context that equipped me to participate fully in our Board discussions. Gracias!"
We also hear from happy Executive Directors like David Lewis of Save the Bay. He was excited to let us know that Armello Rodriguez, Class XV – 2020, is on their board. In his own words: "He's really leaned in and contributed, participated in outreach to professional colleagues, and leant a great perspective to the board discussions…..If you need testimonials on the value of the Latino Board Leadership Academy, we'd be happy to provide one!" 
If you are a nonprofit organization interested in participating in Nonprofit Board Match Week, click here for more information. To learn more about LBLA and how to apply, click here.
---
Convening & Engaging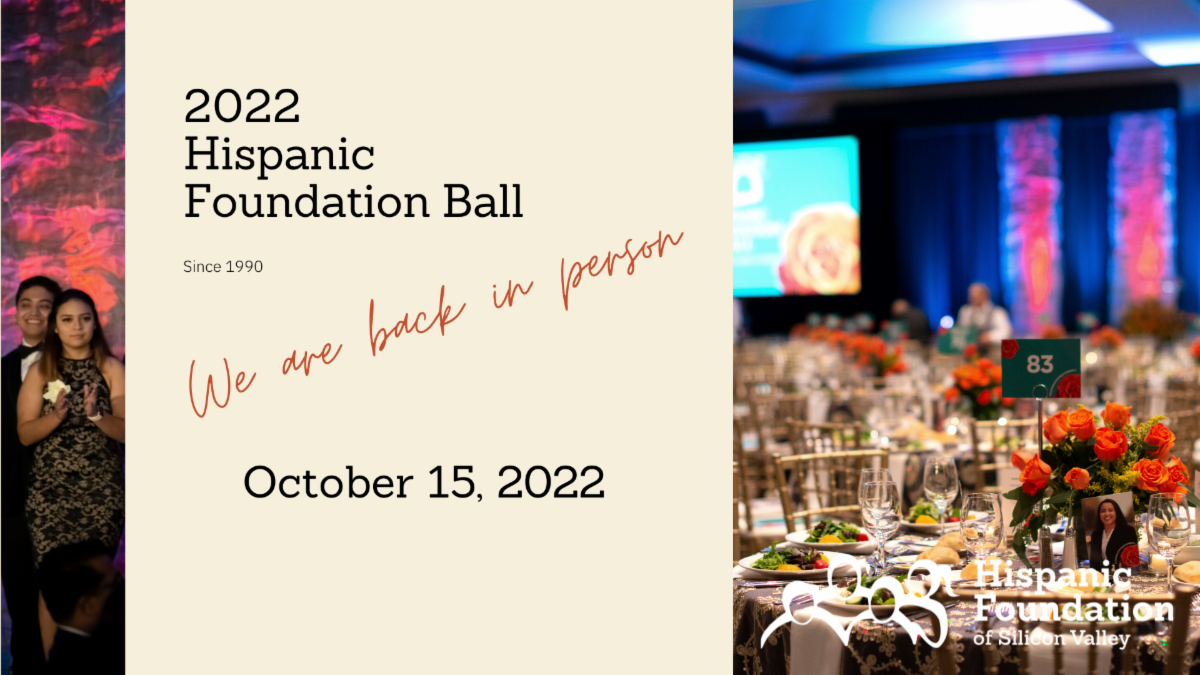 We are excited to announce that Silicon Valley Bank will be the presenting sponsor for the Hispanic Foundation Ball for the second year in a row. Silicon Valley Bank has been a longtime supporter of our Latinos in Technology Scholarship Initiative. Their support has allowed us to continue to expand the LITSI program and grow as an organization. We are so thankful they will be joining us at the 33rd annual Hispanic Foundation Ball.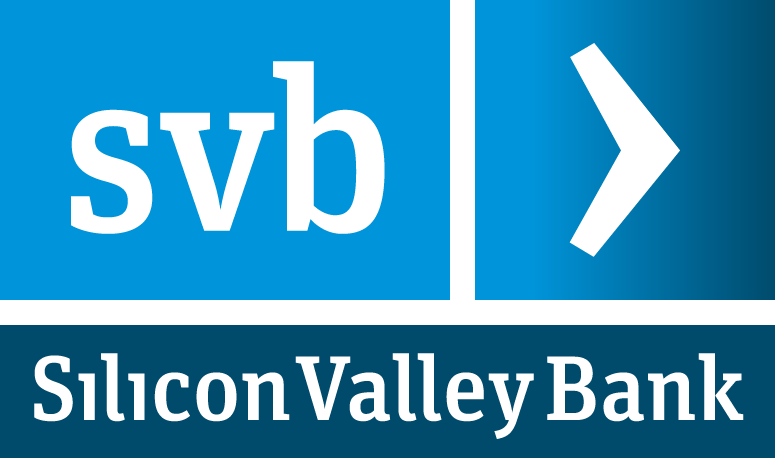 We are grateful for the many sponsors that have already committed to support the Hispanic Foundation Ball. Our new sponsors this month are AT&T, Cisco Systems, Intuit, LinkedIn, PricewaterhouseCoopers LLP, Santa Clara University, Silicon Valley Community Foundation, and Synopsis. Please email Clara Roa (clara@hfsv.org) to learn more about becoming an event sponsor.
Mark your calendars now for Saturday, October 15, 2022 for the 33rd annual Hispanic Foundation Ball to celebrate the successes of the Latino community and the work of the Hispanic Foundation of Silicon Valley.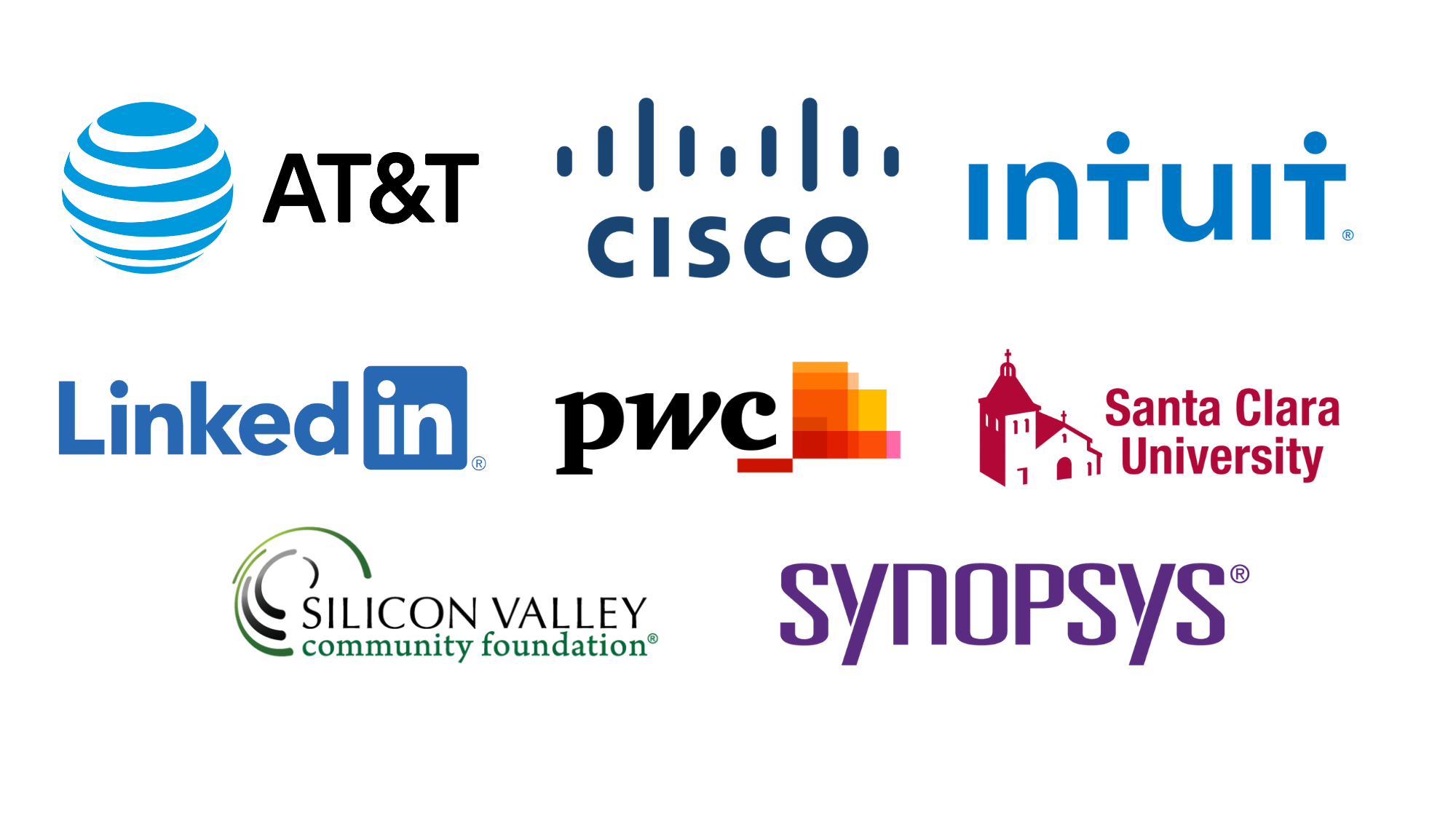 ---
The Hispanic Foundation of Silicon Valley depends on donations from individuals like you. With your involvement, we are addressing the needs of the Latino community, expanding the philanthropic pie, and increasing our charitable impact.