The Hispanic Foundation held our first STEM Community Luncheon in collaboration with Calculus Roundtable!
This event allowed us to bring together community partners and STEM funders to discuss how we can all collectively support DEI efforts in STEM Education and Industry. An inspiring conversation featured our board chair, Isaura Gaeta, Clara Roa from HFSV, Jim Hollis from Calculus Roundtable, and Christina O'Guinn from The Tech Interactive.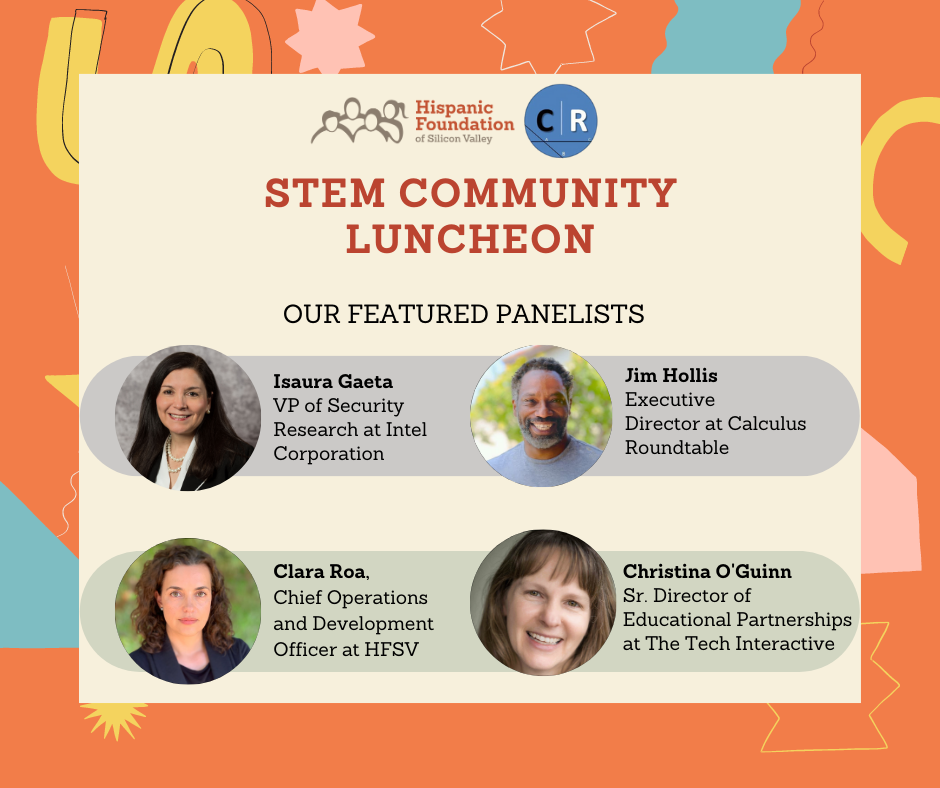 We also honored and celebrated Juliana Campos as the student of the year for her involvement in our Girls Empowerment programs, such as Girls Mathletes,
and Isaura Gaeta as our Diversity in STEM Corporate leader of the year for all her work advocating for STEM education in Silicon Valley for communities of color.
What a fantastic event to inspire our team to work towards a more diverse STEM workforce!
---