In 2009, I put aside a marketing consulting business and ventured into the nonprofit sector. I was attracted to this opportunity that allowed me to continue my lifelong career and focus on improving the lives of others. Luckily, a board of directors of local Latino leaders decided I was the right person to lead the Hispanic Foundation of Silicon Valley. 
Our three priorities for the past fourteen years have been: educational excellence, leadership development, and convening and engaging the Latino community. During this time, our community and I personally have faced many challenges. The recently released 2023 Silicon Valley Latino Report Card clearly showed the devastating impact of the Covid-19 pandemic on our community.
While the data in the Report Card can be discouraging, here at the foundation have come to work every day determined to improve the lives of our Latino families.
Reflecting on the past 14 years, I'm grateful for the support of our Board of Directors and the professional team members who have been, and are, dedicated to our cause. Last, I'm grateful for all the companies, foundations, organizations, and individuals who understand the importance of supporting a Latino lead and managed foundation that continues to work on improving the self-sufficiency of our Latino community.
Thank you to everyone who has supported our foundation. Let's continue the hard work!
Ron Gonzales, President & CEO
---
Make A Positive Impact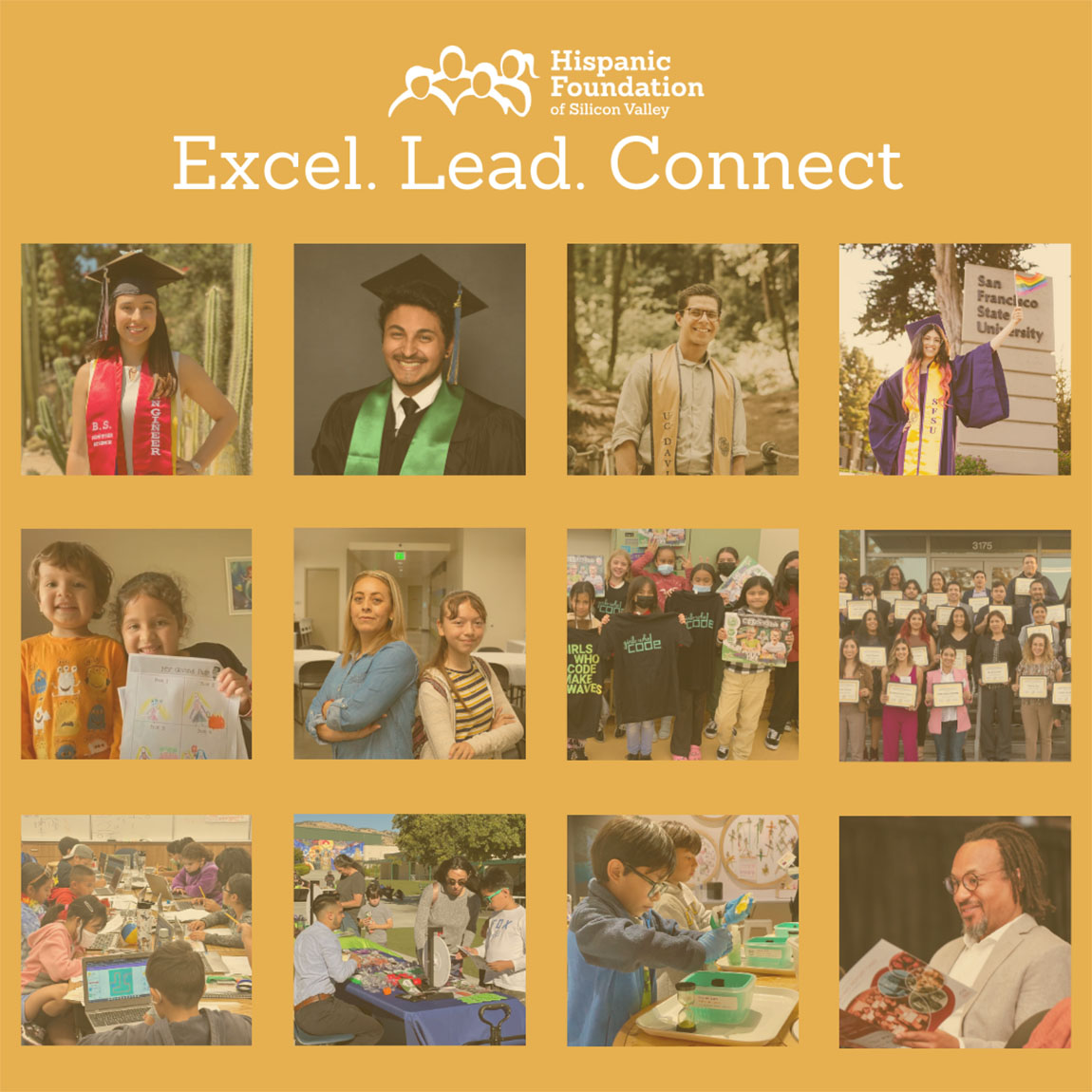 As our community's needs evolve, we remain committed to improving the quality of life for all Silicon Valley Latinos.
And your gift helps make it possible.
---