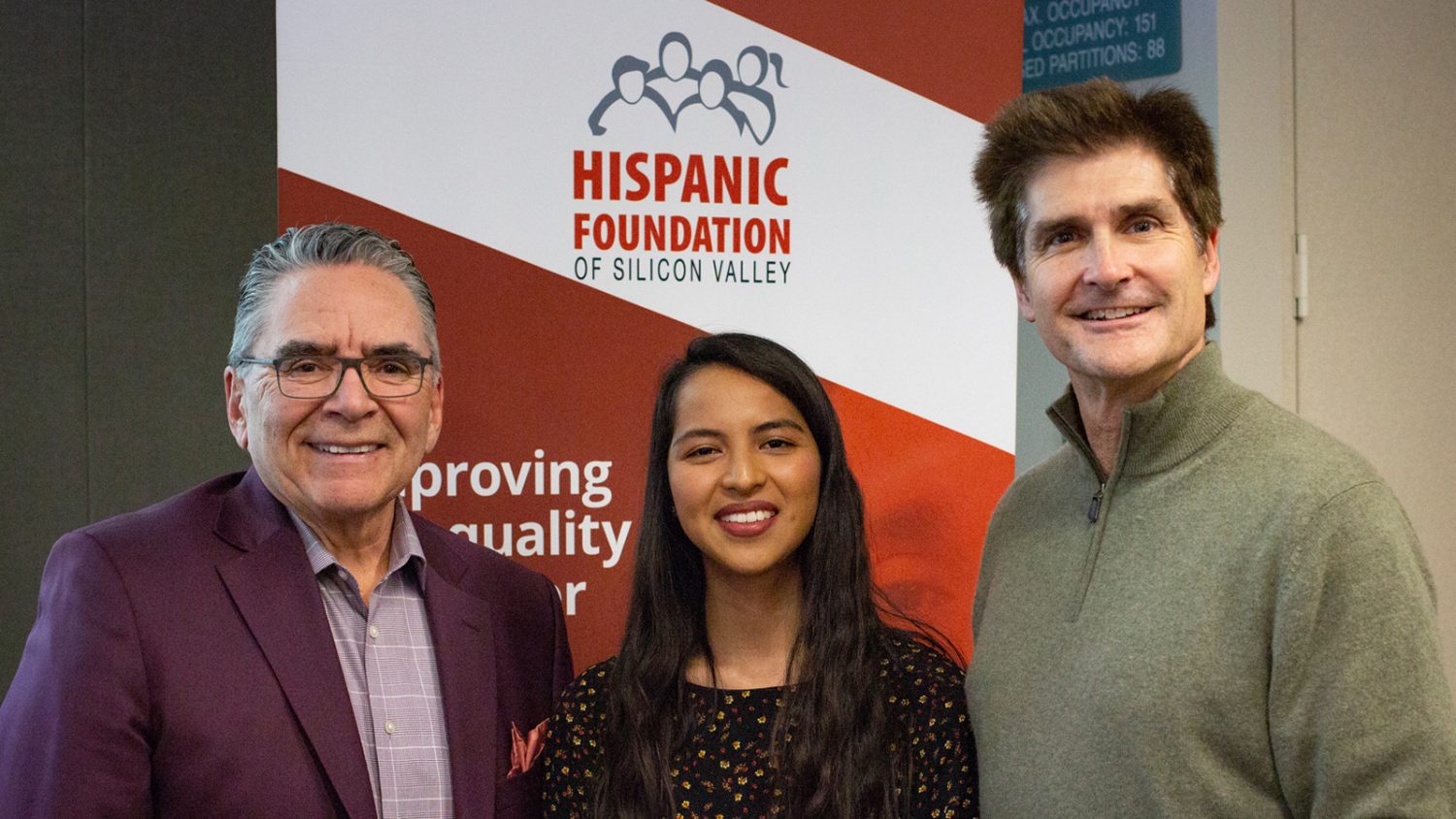 About LITSI
The Latinos in Technology Scholarship Initiative (LITSI) supports 3rd and 4th year Latino undergraduate students pursuing STEM- related majors at a 4-year university in three ways:
Financially: with scholarships renewable for up to three years
Professional Development:, Opportunities to participate in Career Launch Academy, Conexiones Mentorship Program, and other career prep and professional skill building workshops
Internship Access: we work to pipeline our scholars into summer internship programs and early talent job opportunities with our partners & investors.
Conexiones Mentorship Program
The Hispanic Foundation is in search of dedicated professionals and advocates willing to volunteer their expertise and provide support to Latinx STEM college students to cultivate leadership and professional development skills. Over the course of 5 months, our scholars engage with their mentors in monthly one hour meetings. Each mentor will be paired with a scholar pursuing a compatible educational and career trajectory. Mentors may also help with exploring careers, setting goals, developing contacts, and identifying resources in hi-tech careers.. A Program Overview is provided to guide and navigate each session and aimed to strengthen scholars' resume, interview and SMART goal setting skills.
Mentorship pairings will occur in two cycles (Fall 2023 & Winter 2024). We are actively taking applications for the Fall 2023 Mentorship Cycle, which is scheduled to begin in October 2023 and continue until February 2024. It is important to note that while we strive to match all our scholars with mentors, there is a possibility that you will not be matched during this particular cycle, in which we will notify you and reconnect with you again for the next cycle. 
Cycles:
Fall 2023: October 2023 – February 2024
Spring 2024: April 2024 – August 2024