Things to know before the Ball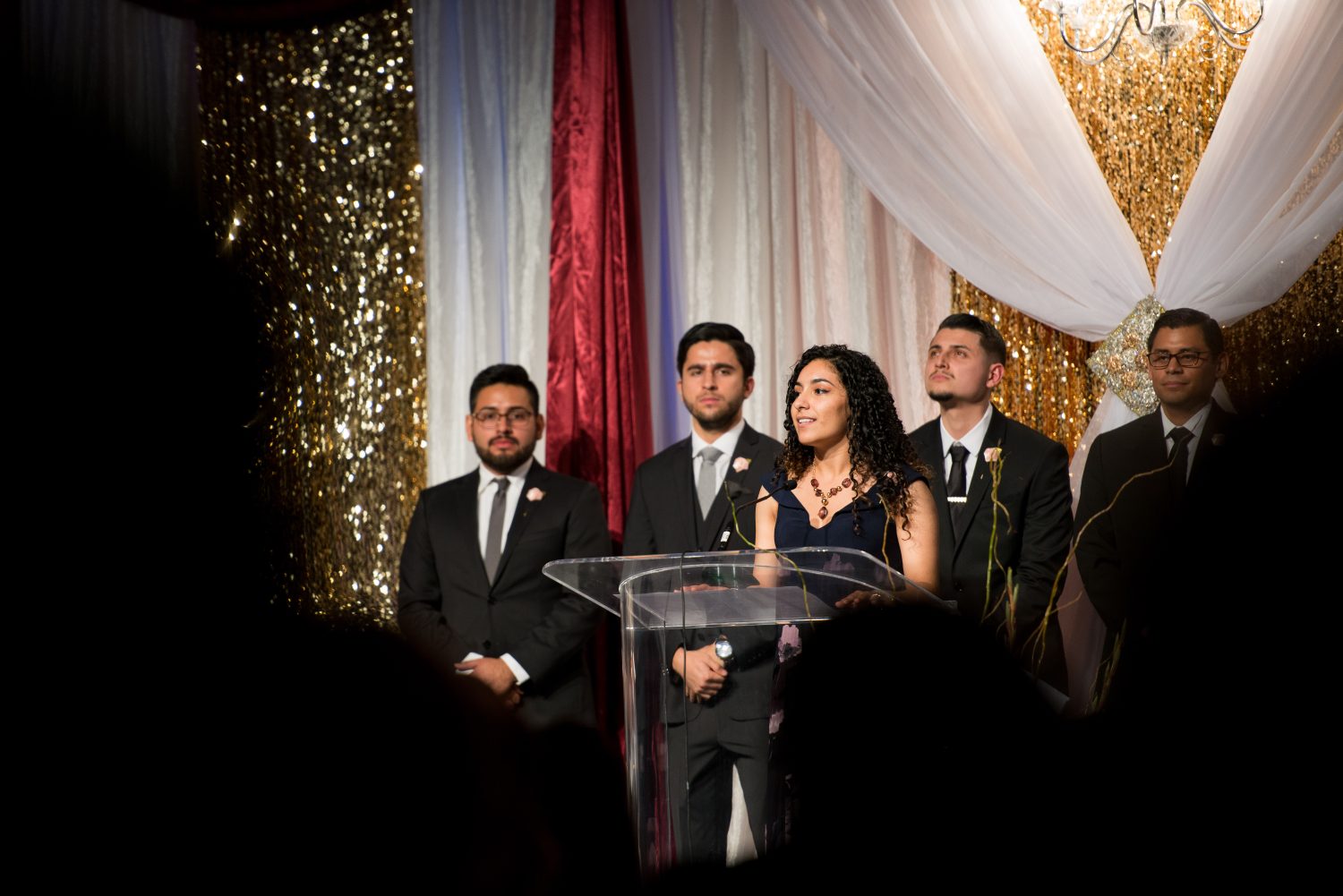 Where?
The Ball will take place at the Signia Hotel in San Jose (170 S Market St, San Jose, CA 95113) on October 15, 2022.
Valet parking is provided for a fee. Street parking and parking lots are available in the surrounding area.
When should I arrive?
There are no tickets for this event. When you arrive, please check in at the registration table on the second floor at the Imperial Ballroom Foyer.
All tables and seats are pre-assigned. You'll receive your table number the week before the event and at registration.
The event program is below:
5:30-7:00pm – No Host Cocktail Reception
7:00-8:00pm – Dinner at the Imperial Ballroom
8:00-9:00pm – Latinos in Technology Presentations, Fund a Need and Raffle
9:00-11:30pm – Dancing
Can I purchase additional tickets?
We have limited seats available to purchase online. Individual ticket sales are over. – No tickets at the door.
Tickets are not refundable for any reason. If you can't attend, your ticket purchase will be considered a donation to the organization. Thank you!
What portion of my ticket is tax deductible?
The fair market value of one ticket is $100. The Hispanic Foundation of Silicon Valley is a 501c(3) tax-exempt non-profit organization. Our tax ID # 77-0481921.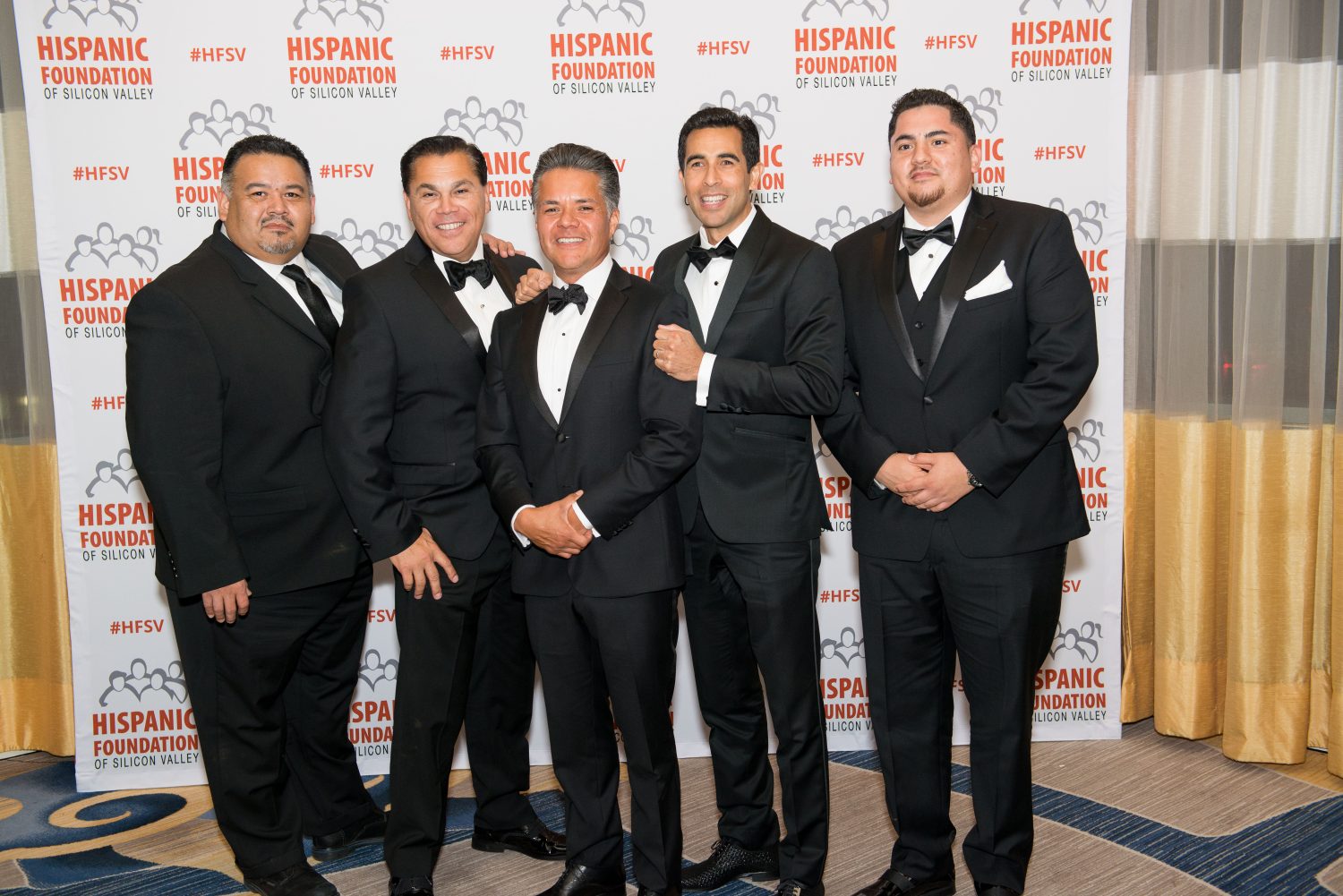 What should I wear?
Our attendees come dressed to impress!
View our Pinterest board from our last event to get a better idea of what our guests wear to the Hispanic Foundation Ball.
Do you need to rent a Tuxedo? Download the coupon below for a great discount.
How can I book a room at the Signia hotel?
You have the option to stay for the night at the Signia Hotel. You can make reservations here.
Will HFSV take photos and videos during the event?
Yes, by attending this event, you are granting us permission to use any photos or video footage we take of you in our marketing materials, social media pages, and/or public websites.
What are our COVID-19 Protocols?
Your health and safety are our top priorities. Please be assured that we will follow all guidelines issued by the Centers for Disease Control (CDC), Santa Clara County, and the state of California for increased health and safety procedures.
The following policies are based on the current state and local guidance. As has been the case for the past several months, this information is subject to change; we will keep you informed via our various publicity channels and signage posted at the venue regarding current COVID policies.
Please stay home if you are feeling sick.
Face masks are not required, but they are more than welcome! We request that guests be respectful of guests wearing masks.
Vaccination or negative COVID-19 test verification is not required.
Tickets are not refundable for any reason. Your ticket purchase will be considered a donation to the organization. Thank you!
Alaska Airlines Raffle.
Enter to win two Alaska Airlines round trip First Class tickets! Anywhere in the Alaska Airlines network -with the exception of Cuba.
$20 PER TICKET OR $100 FOR 6 TICKETS
Purchase tickets at the 'Raffle Table' in the foyer of the Imperial Ballroom. Tickets will be sold only to guests attending the Hispanic Foundation Ball starting Saturday, October 15, 2022, at 5:30 pm. Ticket sales end on Saturday, October 15, 2022, at 8:30 pm PST. The prize winner must be present to win. Tickets may be purchased using a credit or debit card only. For more details, click here.